You can receive dental implants from a variety of service providers around the United Kingdom. Dental Implant Advisory can assist you with finding an appropriate provider that can give you an affordable solution for taking care of whatever it is you might have.
This is useful but you have to be aware of what you could get out of an implant. This is because the cost of an implant might prove to be too high depending on where you go.
A New Study
Dental Implant Advisory has recently released a listing on the cost of dental implants in many parts around the United Kingdom. The numbers for how much it costs to receive implants are interesting to understand.
It is estimated that people are spending about £1,900 on implants on average. This is a relatively high number but it is also one that has to be considered with many different parts of the UK in mind: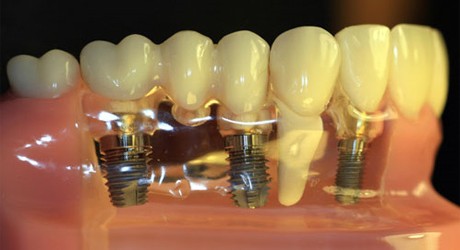 The average cost of implants is actually lower in London than in other parts of the UK. You'd have to spend £1,600 on average for implants here.
Scotland also offers affordable implant services. You can receive an implant for £1,750 on average.
Wales has the most expensive services to get into. You'd have to pay more than £2,000 to receive a single implant in this part of the UK.
Outside Considerations
Dental Implant Advisory has also found that the cost of implants in the United Kingdom is higher than what's available in other countries. In fact, the same study that the Dental Implant Advisory has released for 2012 says that the average cost of an implant in Hungary is £750. That's less than half of what the average cost would be for an implant in London.
This is a fascinating study because it suggests that dental tourism is becoming more popular. The affordability of implants in some specific spots around the UK and the cheaper values well outside of the area make dental tourism a little more interesting for people to consider.